RTS-SANTIC RACING TEAM <RTS>
RTSサンティック レーシングチーム
<台湾/UCI Continental Team>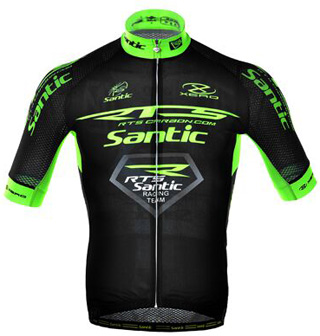 ---
2014年UCIアジアツアーチームランキング2位の強豪チーム。台湾籍のチームながら、昨季は10カ国の選手が在籍していたインターナショナルなチーム構成。エースのシュピレフスキー選手は、昨年のツアー・オブ・チャイナ2で総合優勝を飾っているほか、アジアツアーで多くのリザルトを残している強豪選手。
---
This prestigious team is second in the 2014 UCI Asia Tour Team Rankings.
Although they are based in Taiwan, this is an international team that was last season composed of cyclists from ten different countries.
Lead cyclist Shpilevesky is a prestigious cyclist who won the overall championship in last year's Tour of China II, and who has many other results in Asian tours.
---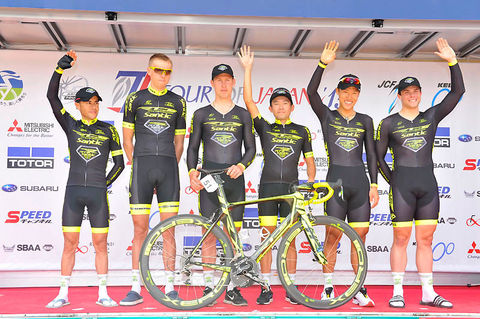 ---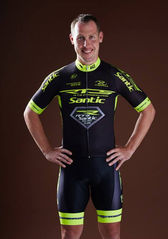 51
ボリス・シュピレフスキー
SHPILEVSKY Boris
ロシア (RUS)
1982/08/20 (32)
2015 RTS-Santic Racing Team (CT)
2014 RTS-Santic Racing Team (CT)
2013 Lokosphinx (CT)
2012 AG2R La Mondiale (WT)
2011 Tabriz Petrochemical Team (CT)
2010 Katyusha
2009 Fuji-Servetto (WT)
2008 Preti Mangimi - Prisma Stufe
2014 Tour of China II GC 1位
2014 Tour of China II stage 1位
2014 Tour of China stage 1位
2014 Tour of Taihu stage 1位
2011 Tour of China stage 1位
2011 Tour of Taihu GC 1位
2011 Tour of Taihu stage 1位
2011 Tour de Langkawi stage 1位
2010 Tour of Qinghai Lake stage 1位
2009 Tour of Hainan stage 1位
2008 Tour of Hainan GC 1位
2008 Tour of Hainan stage 1位
---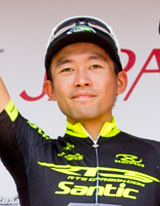 52
ウェン・チュン・フアン
HUANG Wen-Chung
台湾 (TPE)
1990/09/20 (24)
2015 RTS-Santic Racing Team (CT)
2014 RTS-Santic Racing Team (CT)
2013 RTS Racing Team (CT)
2012 RTS Racing Team (CT)
2011 Giant Kenda Pro Cycling Team (CT)
2014 Tour of China 1 mountaineering champion Wang
2012 Tour de Langkawi third place
2011 Tour of Colombia Crown card Province Tour Champion
---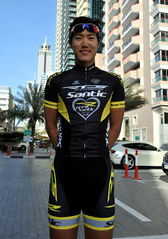 53
サンジャエ・ジャン
張先載 JANG Sun Jae
韓国 (KOR)
1984/12/14 (30)
2015 RTS-Santic Racing Team (CT)
2014 RTS-Santic Racing Team (CT)
2013 RTS Racing Team (CT)
2012 RTS Racing Team (CT)
2014 National Championships South Korea Road Race 2位
2014 Tour of China II stage 3位
2014 Tour de Korea stage 6位
2013 Asian Cycling Championships ITT ME 5位
2011 Tour of China stage 1位
2011 Tour de Korea stage 3位
---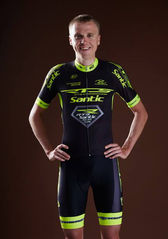 54
イリヤ・ゴロドニチェフ
GORODNICHEV Ilya
ロシア (RUS)
1987/03/09 (28)
2015 RTS-Santic Racing Team (CT)
2013 Ceramica Flaminia - Fondriest (CT)
2015 Tour de Taiwan GC 12位
2012 Gran Premio San Giuseppe 1位
2010 Gara Ciclistica Montappone - Tr. Marini Silvano Cappelli Sp. 1位
2009 Trofeo Internazionale Bastianelli 2位
2009 Gran Premio Inda - Trofeo Aras Frattini 2位
2009 Gara Milionaria 3位
---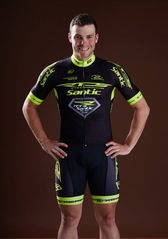 55
ティノ・ソメル
THOMEL Tino
ドイツ (GER)
1988/06/06 (26)
2015 RTS-Santic Racing Team (CT)
2014 Team Stuttgart (CT)
2013 Team NSP - Ghost (CT)
2012 Team NSP - Ghost (CT)
2011 Team NSP (CT)
2011 Geox-TMC Transformers (PCT) (As from 01/08)
2015 Tour de Taiwan stage 1位
2014 Tour of China I stage 1位
2013 Szlakiem Grodòw Piastowskich stage 1位
2013 Tour du Loir et Cher E Provost GC 1位
2013 Tour du Loir et Cher E Provost stage 1位
2013 Tour de Normandie stage 1位
2012 Szlakiem Grodòw Piastowskich stage 1位
2011 International Tour of Hellas stage 1位
2011 Szlakiem Grodòw Piastowskich stage 1位
2011 Tour de Normandie stage 1位
2010 Rund um den Finanzplatz Eschborn-Frankfurt 1位
2009 Tour of Alanya stage 1位
---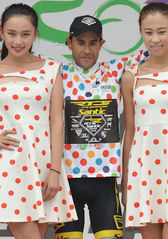 56
ヴィクトル・ニノコレドール
NINO CORREDOR Victor
コロンビア (COL)
1973/06/04 (41)
2015 RTS-Santic Racing Team (CT)
2014 RTS-Santic Racing Team (CT)
2014 Start - Trigon Cycling Team (CT)
2012 Azad University Cross Team (CT)
2013 Tour de Langkawi GC 1位
2012 Tour de Langkawi GC 3位
2012 Tour de Langkawi stage 2位
2012 Tour de Taiwan stage 1位
2011 Vuelta Ciclista Chiapas stage 1位
2009 Vuelta Independencia Nacional stage 1位
---
監督
チャイヤ・ムーンデット
白泰亞 MOONDET Chaiya