TOJ PHILOSOPHY
Country's Largest Cycle Road Race Event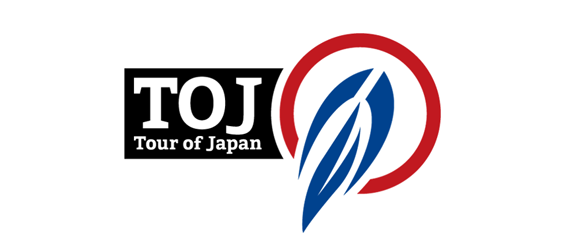 ---
Tour of Japan has been the country's largest cycle road race event succeeded to "International Cycle Road Race" which was held 14 times between 1982 to 1995. In 1996, the race has changed its name and was held as "Tour of Japan" taking advantage of the opportunity when UCI has officially approved it as stage race event. From the 16th competition held in 2013, Tour of Japan has been sanctioned as a UCI-2.1 category race, and developed itself into one of the most competitive international race in Asian region, involving participation of UCI professional teams and world's best riders. Needless to say, it is the only stage race event held across the country, and bigger in scale compared to most of the sports event in Japan. Nearly 360,000 spectators visit the venue and watch the race on the road throughout the stages, and our race is being supported as an important cycle road race event held in the public road in this country. It is not only about the race itself but Tour of Japan is being enjoyed as a friendly event through seminars and workshops held at the local schools and community facilities, learning about how to enjoy watching the cycle road race or safety tips for riding bicycles from participating teams and riders.
TOJ NEXT 10
Tour of Japan sets a new long term plan called "TOJ NEXT 10", working on two major missions; one is "Contribution to Local Communities", developing advantage for the host cities and towns, and another is "Creation of Business Model" to allow continuous cycle road race events in this country.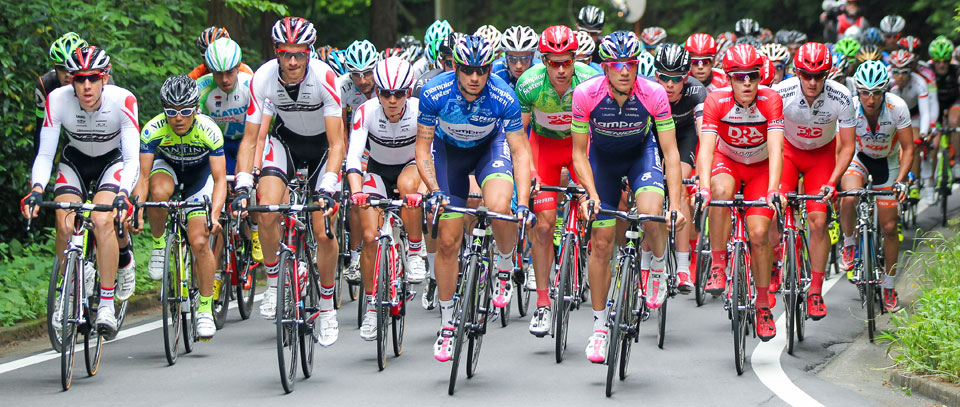 Cycle Road Race for Local Contribution
Tour of Japan aims to make full use of the cycle road race as a local revitalization tool, putting effort in developing the advantages for the host cities and towns by building "local economy initiative" business model. It is easy to understand that cycle road race is one of the most effective sports event to "advertise the tourism resources" through economical effectiveness point of view. That is because cycle road race basically does not require use of any stadium or building, while having its feature to make full use of tourism sites as part of the competition field. Cycle road race is already being effectively used as a tourism advertising tool in many areas in the world.Some local government with innovative spirit is already understanding this fact and starting to choose to organize their own cycle road race.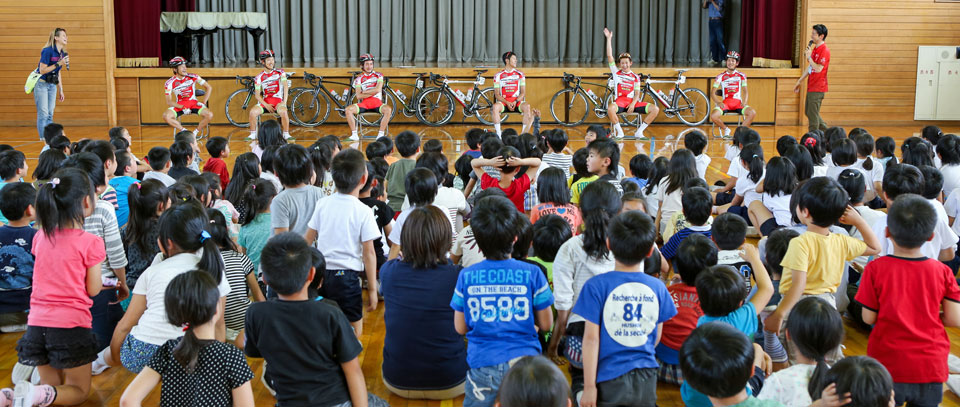 Building Self-Independence for Local Communities
Japan is now facing depopulation as its long term issue. The problem is becoming more critical, with people moving into city areas leading acceleration of population shrinkage in the countryside. Less human and monetary resource leads to decline of the local communities, especially for those who has developed through public projects led by the central government. On the other hand, the same can be said for the domestic road race industry. We are certainly in need to reform the system by introducing new business model and developing the value of the race, in order to establish economical self-independence. While local communities owning rich nature resources perfectly suitable for cycle road race is becoming exhausted, the Japanese cycle industry itself is also facing crisis of reformation despite of the support given from the health conscious and eco-friendly society. From this midst of both crisis and chance we are aiming to develop new business opportunities.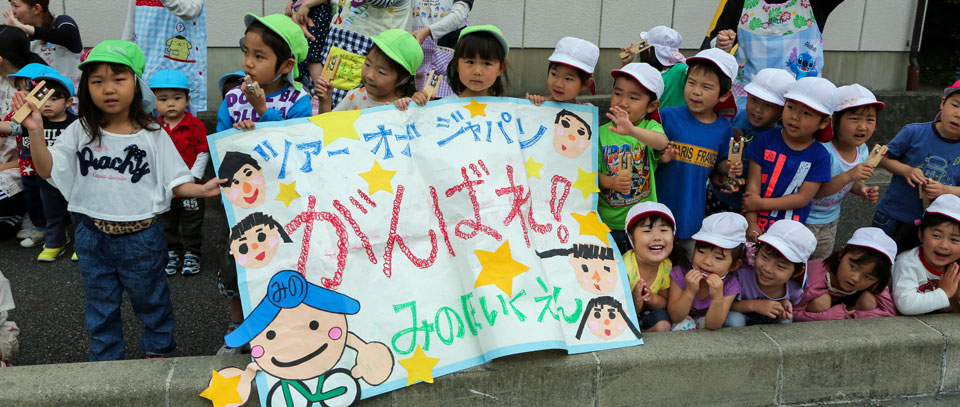 Offering of Direct and Indirect Local Advantages
Tour of Japan is aiming to build continuous and possible business model of cycle road race using its feature as "Local Revitalization Supporting Project". Each host locals own potentiality but at the same time they face many issues depending on its local characteristic. Tour of Japan sets its target to seek for compact and efficient event organization, while offering customized organizing plan for each local communities and be loved by the people as suitable international sports event.
◆Direct Advantage for Host Locals
Direct income during the competition period (economic effect by visit of spectators, teams, and participants) / Sales promotion of local products / Advertisement of existing tourism resources / Creation of new tourism resources (Planning various events such as original cycling tour separate from the competition period)

◆Indirect Advantage for Host Locals (Priceless!)
Local brand development / Activation of local love and pride / Revitalization of local society / Creation of local employment / Communication with local children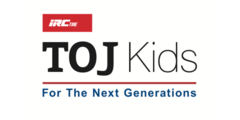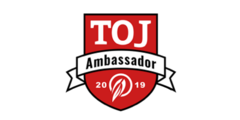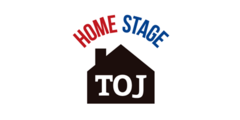 TOJ Home Stage
---
Renewal of the Tour of Japan Logo.
We announce that the official event logo has been renewed for our 20th edition event.
"Basic Logo"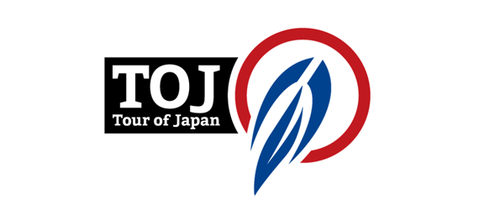 Tour of Japan has renewed its logo for our 20th edition event. The new logo inherits the "tradition" and "history" of the event and expresses the "passion" to continue the challenge as a race representing our country.By combining the icon symbolizing the rider, inherited from the previous logo, and the red circle expressing the "Hinomaru (Japanese Flag)" the new logo presents the characteristic of Tour of Japan racing through the various areas of Japan. At the same time the logo reveals our strong determination to lead the cycle road race in Japan for further expansion as the largest stage race event in the country.
Designer: 96/KuRo